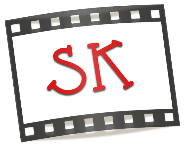 We will not transfer/scan copyrighted material.
Contact us if you're ready to get started!
Videos
STEP ONE: VIDEO TRANSFER
FROM VIDEO TAPE (VHS, VHS-C, 8mm/Hi8, Mini-DV):
Unedited: $10 per hour of video
(whole tape is transferred with no changes)
Edited: $14 per hour of video
(blank footage deleted, 2 titles per hour of video included, additional titles $1 each)
FROM MOVIE FILM (8mm or Super 8):
STEP TWO: DIGITAL MEDIA
Flash drive or hard drive recommended over DVD/Blu-ray Disc (BD)
FLASH DRIVE (for USB port in TV or computer)
HARD DRIVE (for USB port in TV or computer)
BURN TO DVD (up to 2 hours max per DVD)
BURN TO BD (about 2 hours max per BD)
OPTIONAL: EXTRAS
ADD DISC MENU (for DVD or BD)
ADD CHAPTER POINTS (for DVD or BD)
ADD TITLES (for DVD, BD, or mp4s)
ADD'L COPIES OF DVD (or make your own copies)
$2 for additional DVDs

$4 for additional BDs
If you are located outside
Wichita, Kansas, tapes/film/photos/slides/negatives
will be returned by
USPS Priority Mail.


Shipping cost will be calculated
when job is finished.
Pictures
STEP ONE: SCANNING
PHOTO SCANNING (includes color correction and basic editing, such as removing dust spots and repairing minor damage)
SLIDE OR NEGATIVE SCANNING (includes color correction and basic editing, such as removing dust spots and repairing minor damage)
STEP TWO: DIGITAL MEDIA
FLASH DRIVE
COPY TO CD
OPTIONAL: EDIT FILES
RENAMING DIGITAL PICTURES (using whatever information is provided)
EDITING DATE IN FILE PROPERTIES